January 14, 2016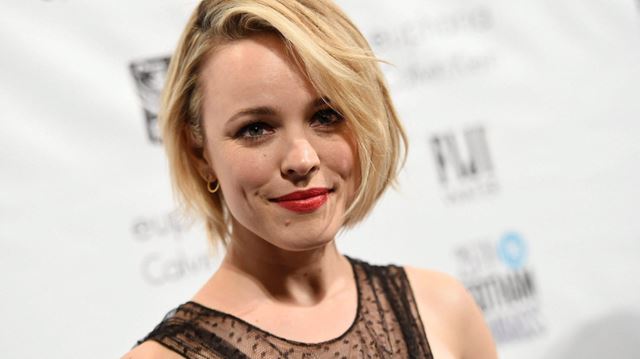 Rachel McAdams was nominated for a best supporting actress Oscar for her role in "Spotlight
Hamilton Spectator
BEVERLY HILLS, Calif. Irish-Canadian author Emma Donoghue, London, Ont.-born Rachel McAdams and Toronto-native the Weeknd have picked up Oscar nominations.
Canadian co-productions "Brooklyn" and "Room" are also among the eight films in the best picture race.
Fresh off attending the Golden Globes ceremony where she was nominated for best screenplay for "Room," Donoghue learned Thursday morning that she is also being recognized in the best adapted screenplay Oscar category.
McAdams was nominated for a best supporting actress Oscar for her role in "Spotlight."
The Weeknd had his song "Earned It," from the film "Fifty Shades of Grey," nominated for the best original song Oscar. Fellow Canadians Ahmad Balshe, Jason Daheala Quenneville and Stephan Moccio are also nominated alongside the chart-topping singer.
Donoghue's book won the Rogers Writers' Trust Fiction Prize and was a finalist for the Man Booker Prize and a Governor General's Literary Award. The harrowing novel is about a young boy held captive in a shed with his mother. The child has no idea there's a world outside that shed.
The film won the People's Choice Award at the Toronto International Film Festival, where it immediately began generating awards buzz.
McAdams played a Boston Globe investigative reporter in "Spotlight," which had an ensemble cast including Michael Keaton and fellow Oscar-nominee Mark Ruffalo. The film is also up for best picture.
McAdams studied theatre at York University in Toronto before her breakout roles in 2004's "Mean Girls" and "The Notebook."
"Earned It" climbed the charts around the world last year, hitting No. 8 on Billboard's Canadian Hot 100 chart and hit No. 3 on the Billboard Hot 100.
The Weeknd's Oscar nomination marks the latest in a string of acclaim for the singer. He's already nominated in seven categories at the Grammys and his track "Can't Feel My Face" topped Rolling Stone's best songs list for 2015.

The Canadian Press